Using minerals to enhance breathability in diapers
How minerals improve hygiene and comfort of diapers for babies.
With a rising global population, demand for comfortable and hygienic diapers is growing. Ground calcium carbonate's fine particles and other properties are ideal for creating the microporous breathable films used in these products.
The world's ever-expanding population and our high expectations for personal hygiene are resulting in significant growth in the global diaper market.
As babies and toddlers grow, they can wear the same diaper, also known as a nappy, for longer amounts of time – up to a couple of hours and, in some cases, overnight.
Although cloth diapers can be washed and reused, they are not as absorbent as disposable products, so need to be changed as soon as they are wet to avoid leakage or rashes.
More and more parents, especially those in developing regions where the birth rate is escalating quickly, are adopting the use of disposable diapers. The challenge for diaper manufacturers is to make them as hygienic and comfortable as possible.
The individual layers need to be light, with good breathability to stop babies from becoming hot and sweaty or getting a rash.
A strong ultra-thin, breathable film used in underwear for all ages
Imerys is the leading worldwide supplier of high-performance minerals for the breathable film for diapers. Its FilmLink® product is made from an exceptionally fine grade of wet Ground Calcium Carbonate (GCC). Its circular and porous nature results in the optimum moisture vapour transmission rate (MVTR): air and water vapours pass through the film, but moisture stays in the diaper.
Produced by Imerys for 30 years, FilmLink® is mostly sold to baby diaper companies all over the world and is also used in other applications, for example in the inner layer of surgical gowns, to keep the body cool, and in adult incontinence pads – a growing sector.
With an ageing population, the market for adult diapers, disposable underwear and pads has doubled in the past 10 years. More than 400 million adults worldwide—300 million of which are women—suffer urinary incontinence, and it is estimated around half are too embarrassed to buy the products they need. But greater marketing efforts to remove the stigma of using them and the ease of online retail will see this market continue to grow.
GCC's small particle size and shape mean it mixes well with plastic film resin and will not cause punctures in the underwear layers. For comfort, the plastic film resin layer needs to be as thin as possible – but with good tensile and tension strength. In production and testing, FilmLink is tested to ensure it can stretch without tearing and will not allow a liquid breakthrough.
Image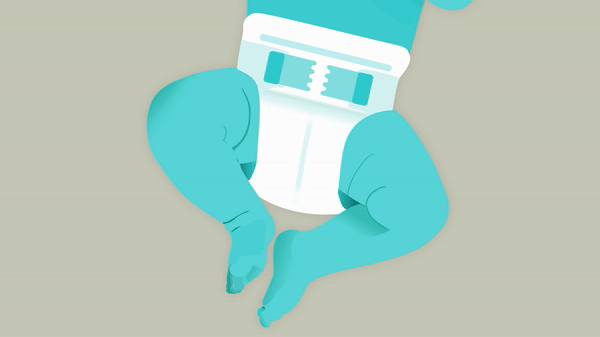 Image